SAT Subject Test in Modern Hebrew Tutors in Germantown, MD
Results 1 - 3 of 3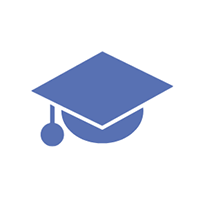 Matthew A.
Private SAT Subject Test in Modern Hebrew tutor in Washington, DC
University Tutor
5
Matthew A.
Education
Washington University in St. Louis - BA, Spanish , Georgetown University - Masters, Public Relations and Corporate Communications
Experience
And, I have discovered that long-term success is only achieved when a student is fully engaged past the pages of the book .  I always tailor my lessons to the individual student . The fit is custom, not one-size-fits-all, and there is not a cookie cutter approach . Whenever...
Education
I have been teaching for the last 12 years in universities across the globe. I have tutored students how to program in different...
Experience
I provide help for educational assistance to make you proceed academically . PhD, M.Sc ., B,Sc . Proficient in academic writing, programming, data analysis and simulations . Python, Java, C++, C# SPSS, STATA MATLAB Mechanical and CIvil engineering 3D tools...
Education
All of our tutors have been educated at Oxford and Cambridge. We specialise in helping US students reach their highest potential by...
Experience
This includes helping to write personal statements, preparation for admissions exams and interviews . 10th Grade, 10th Grade math, 10th Grade Reading, 10th Grade Writing, 11th Grade, 11th Grade math, 11th Grade Reading, 11th Grade Writing, 12th Grade, 12th Grade math, 12th...